About Richard La Fond, photographer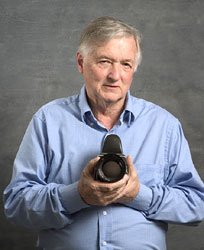 Click to enlarge; again to reduce
Richard La Fond's photography career began in the late sixties in Hollywood, California, where he worked for various television studios. His first job was working on the Steve Allen Show, shooting pictures of the guest celebrities (see
Hollywood style
) and pictures for publicity.
From the Steve Allen Show, Richard went to work for the Della Reese Show and, subsequently, Queen for a Day Show. He was also hired by the studios to shoot events, celebrities, and politicians around the Los Angeles Greater Area.
A decade later, the La Fonds migrated to the San Francisco Area. Richard photographed weddings, portraits, and business catalogs and brochures. He remained in the Bay Area for the next 25 years.
Today, Richard and his wife, Alice, reside in Seal Rock, Oregon. Richard is happily pursuing his life-long desire to shoot portraiture and glamour photography and to present his work at local galleries.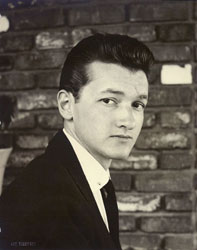 Richard in 1960